KIOSKEN AT ÄLVSJÖ GÅRD STOCKHOLM FURNITURE FAIR
FAIR

07.02.2023-11.02.2023
Kiosken is proud to announce its first international presentation at Älvsjö Gård as part of Stockholm Furniture Fair. The presentation builds on the interdisciplinary identity of Kiosken and translates the dynamic character of Kiosken to the historic premises of Älvsjö Gård.
The presentation brings the work of Anine Aasen and Ali Gallefoss – whose practices sit at the intersection between art and craft – to Stockholm. Both reach beyond the confines of categorisation, unafraid to experiment and shape shift. Kiosken also presents furniture by Stine Aas in collaboration with Swedish Tekla Evelina Severin, design pieces by Studio Sandland, clothing by Siv Støldal and Waste Yarn Project, candles by Vilde Tuv, glass works by Merete Rein, and ceramics by Kine Ulvestad.
Älvsjö Gård is Stockholm Furniture Fair's new platform for experimental, research driven and collectible design set in one of the oldest still existing manors in Stockholm. With its close proximity to the main fair Stockholm Furniture Fair, Älvsjö Gård has a unique position to showcase limited and small scale design to a wide audience.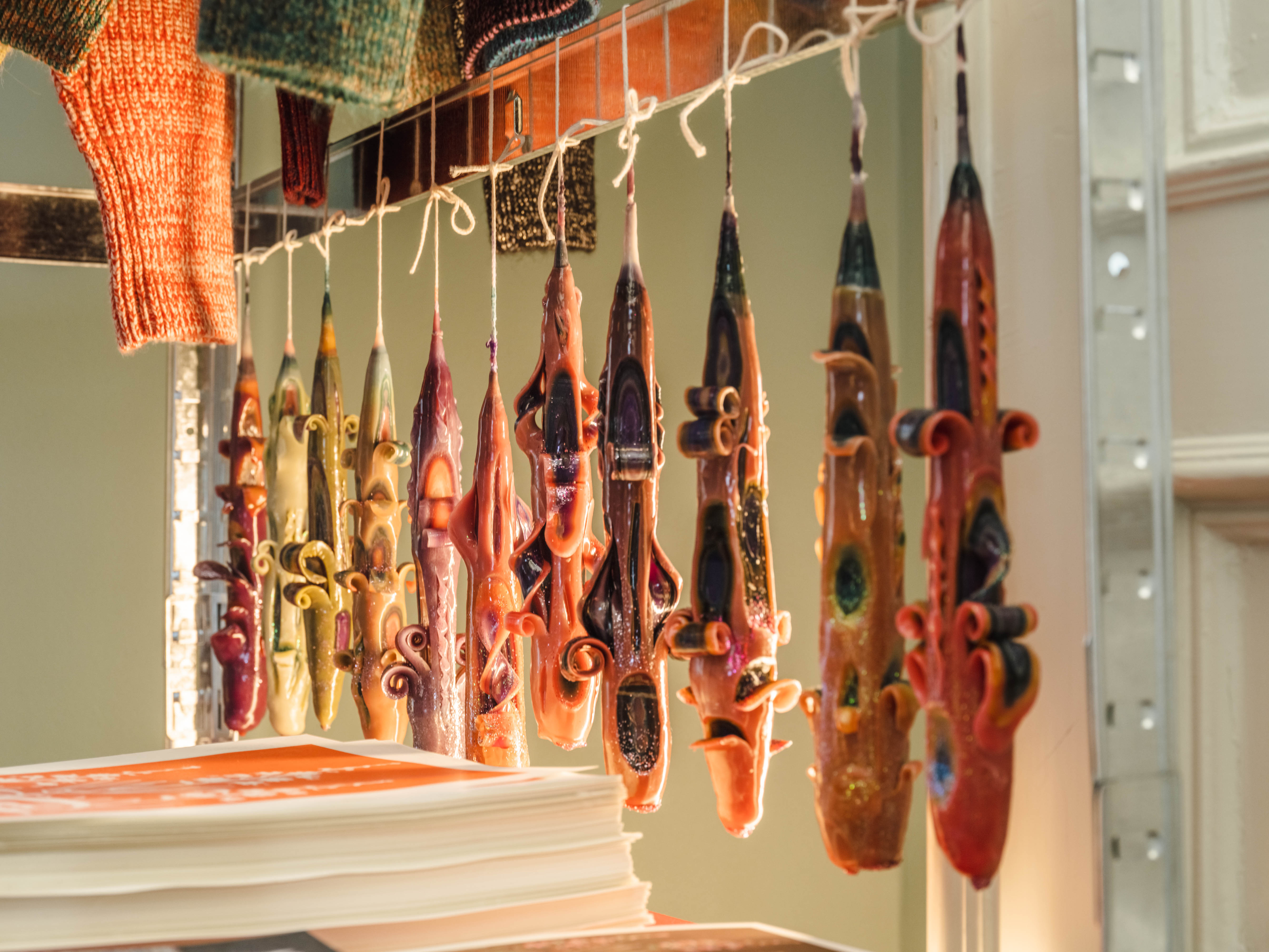 Foto: Jean-Baptiste Béranger